JAP Latin American Conference 2021 - supported by IAAP
Our three day Latin American conference, held online from Friday 9th - Sunday 11th April 2021, was an enormous success. We will be publishing papers and videos on this site and in the Journal itself as soon as possible.
There are three days of Plenaries and Break-out sessions. The new programme is now ready. For a detailed timetable follow this link.
The conference was organised by the JAP and the Society of Analytical Psychology (SAP) in collaboration with la Sociedade Brasileira de Psicologia Analitica (SBrPA), la Associação Junguiana do Brasil (AJB), & la Comisión Latino Americana de Psicologia Analítica (CLAPA). For details of the Organising Committee click here.
We were sad not to be able to visit Sao Paulo in person, as had been the original arrangements before the covid crisis.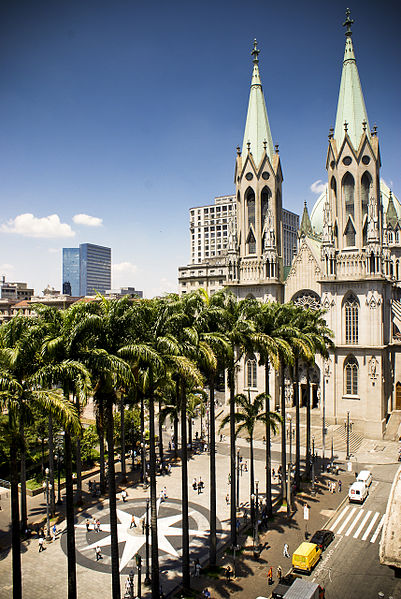 'Civilisation in Transition: Clinical, Social and Academic Perspectives'
In our first Latin American conference we aimed to offer as broad, imaginative and topical focus of inspiration for contributions as possible.
Around the globe we are witnessing turbulent political and social changes that raise questions and concerns about the underlying psychological and social forces. We have therefore chosen the title of Volume 10 of Jung's Collected Works, 'Civilization in Transition', as the theme of our conference as it captures something of the feeling of the times in which we find ourselves.

'Civilization in Transition' contains essays written between 1918 and 1958 and collects together some of Jung's various responses to the period of massive social upheaval and destruction that he lived through.

The topics addressed by Jung in Volume 10 seem as pertinent today as they did in Jung's time, perhaps with an even greater sense of urgency. His papers in that volume include essays on the unconscious, the undiscovered Self, the shadow, the state of 'psychotherapy today', the spiritual problem of modern man, conscience, good and evil, archaic man, Eastern religions, flying saucers, and one called 'After the Catastrophe', amongst others.