A Warm Welcome to the Journal of Analytical Psychology
Welcome
We would like to offer you a warm welcome to our world wide Jungian Journal. The JAP is the leading international Jungian publication, renowned for its emphasis on the clinical practice of in-depth analysis and its exploration of the relationship between analytical psychology and psychoanalysis. It also addresses issues on the leading edge of philosophy, science, religion, and an understanding of the arts.
Clinical and theoretical articles, book and journal reviews, reflect international developments and current controversies in analytical psychology and Jungian thinking. Journal articles demonstrate the continuing development, relevance and vitality of Jungian thought.
Over the next few years we particularly want to reach out to our colleagues in South America, Australasia and the Far East and will be holding conferences and colloquia there, as well as publishing special editions of the Journal.
Please follow our blog (at the bottom of this page) and check in on the videos made by our authors introducing their papers. Download the new JoAP app and follow us on:
Editorial Board
Editors-in-Chief:
John Merchant

Managing Editor:
We are delighted to announce that Nora Swan-Foster has joined us as one of the Co-Editors-in-Chief of the Journal and that John Merchant has joined us as a Deputy Editor. Tom Kelly has now become a consultant editor and will still be involved in our conference in São Paulo, now scheduled for March 2021. We are also very pleased that Jane Turney has rejoined us a Managing Editor.
The editorial board includes leading analysts from the UK, Europe, North America, Australia, China, Russia and Latin America, in collaboration with Jungian analysts from around the world.
Conferences
The Journal conferences are known for their particular focus on clinical work. They give an opportunity for analysts from all trainings and from all parts of the world to come together to share ideas, explore our work, and to get to know each other better.
Latin American Conference

To be held online from Friday 9th - Sunday 11th April 2021


'Civilisation in Transition - Clinical, Social and Academic Perspectives'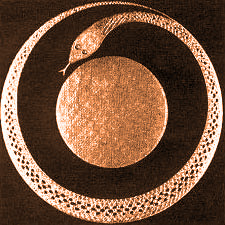 Click on the image above for more information
PROGRAMME ANNOUNCED
REGISTRATION NOW OPEN
We are actively monitoring and discussing the situation in regard to the conference and the coronavirus and will keep you informed of any developments.