A Warm Welcome to the Journal of Analytical Psychology
Welcome
We would like to offer you a warm welcome to our world wide Jungian Journal. The JAP is the leading international Jungian publication, renowned for its emphasis on the clinical practice of in-depth analysis and its exploration of the relationship between analytical psychology and psychoanalysis. It also addresses issues on the leading edge of philosophy, science, religion, and an understanding of the arts.
Clinical and theoretical articles, book and journal reviews, reflect international developments and current controversies in analytical psychology and Jungian thinking. Journal articles demonstrate the continuing development, relevance and vitality of Jungian thought.
Over the next few years we particularly want to reach out to our colleagues in South America, Australasia and the Far East and will be holding conferences and colloquia there, as well as publishing special editions of the Journal.
Please follow our blog (at the bottom of this page) and check in on the videos made by our authors introducing their papers. Download the new JoAP app and follow us on:
Editorial Board
Editors-in-Chief:
Deputy Editors
Managing Editor:
Our new editorial structure, with deputy editors in South America and Australasia, reflects our aim to work more closely with colleagues in the Southern Hemisphere.
The editorial board includes leading analysts from the UK, Europe, North America, Australia and Latin America, in collaboration with Jungian analysts from around the world.
Journal Conferences
The Journal conferences are known for their particular focus on clinical work. They give an opportunity for analysts from all trainings and from all parts of the world to come together to share ideas, explore our work, and to get to know each other better. We are hoping to finalise arrangements for conferences in Sao Paolo, South America in 2020 on the theme of 'Civilisation in Transition' and in Brighton, England in 2021.
For further information follow this link
Conferences
One-Day Conference: 'Displacement - Contemporary Traumatic Experience'
November 9th 2019, 9.30am - 4.30pm, Friends House, London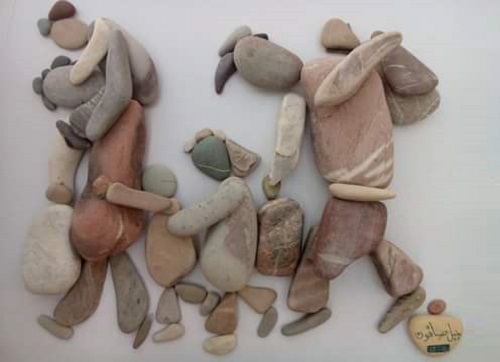 This conference will explore the relationship between our selves and the environments we inhabit. Inner and outer worlds are generally considered through different disciplines and fields of knowledge, but the experience of refugees highlights the need to consider them simultaneously, in order to understand more clearly their deep mutual influence. This complex ecosystem of relationships with our non-human environment has a bearing on us all.

We will look at how, and in what ways, displacement can be considered traumatic and disrupt our mental lives; how this relates to, and can be applied to our work, not only with refugees, but also with others in our therapeutic practices, and in ourselves. We will explore the issues linked to this foundational matrix in relation to migrants, refugees, therapy, language, dreams, politics, family, relational and cultural values and an unrepresented psychic void that can be transmitted over the generations if not addressed.

We will be exploring this important issue with Monica Luci, Ali Zabarfi and Amanda Dowd - for more details click here. Please 'save the date' and join us for this important conference!