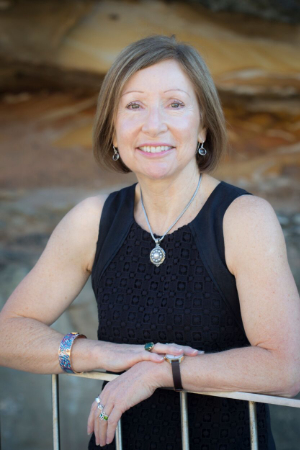 The Journal has always represented for me a place to meet with other minds and, in internal conversation with them, to learn from their journeys through theory and practice in the formulation of my own ideas, language and practice. I am therefore delighted to be able to contribute to this ongoing project in the role of Deputy Editor of the Journal as we work towards expanding the Journal's international reach and encouraging the wider participation of analyst-writers within our scattered and diverse community. My personal aims are to contribute to raising awareness of the cultural embeddedness of our theory and practice and to further the Journal's ethos of supporting clinical writing where theory is grounded in practice in an atmosphere of engaged, inclusive, respectful and thoughtful questioning.
Email: amanda@thejap.org
Amanda Dowd is a British-born migrant to Australia who spent her adolescent and University years in Christchurch, New Zealand where she studied ecology, ancient history and religious studies. She has extensive publishing experience in both London and Sydney and completed her psychoanalytic training in Australia with the Australia and New Zealand Society of Jungian Analysts (ANZSJA). She is a Training Analyst with a private psychoanalytic practice comprising people from diverse backgrounds and ethnicities located in the eastern suburbs of Sydney.
Amanda's theoretical orientation is developmental and relational and her thinking comes out of a background of migration and working in the southern hemisphere within a post-colonial and migrant cultural context. Her particular interests are trauma, the formation of mind, self, identity and cultural identity, and the vicissitudes of the interrelationships between psyche and place, person and culture. She has lectured and published widely on these themes both locally and internationally. Her book Placing Psyche: Exploring Cultural Complexes in Australia, co-edited with Dr Craig San Roque and Dr David Tacey, was published in 2011 by Spring Journal Books.
Other Publications include:
'Uprooted Minds: Displacement, Dissociation and Trauma', Journal of Analytical Psychology Special Issue, 'The Analyst as Citizen in the World', forthcoming, 2019.
'Becoming Human': in Feminist Views from Somewhere: Post-Jungian Themes in Feminist Theory, eds Leslie Gardner and Frances Gray, Routledge: Abingdon, Oxon, 2017
'Adrift', in ARAS Connections – Image and Archetype, Issue 1, 2017 [Click here]
'Primal Negation as a Primitive Agony: Reflections on the Absence of a Place-for-Becoming', Journal of Analytical Psychology, Vol. 57, No. 1, February 2012, pages 3-20
'Finding the Fish: Memory, Displacement Anxiety, Legitimacy and Identity: The Legacy of Interlocking Traumatic Histories in Post-colonial Australia', in Placing Psyche, Exploring Cultural Complexes in Australia, eds Dr Craig San Roque, Amanda Dowd and Dr David Tacey, Louisiana: Spring Journal Books, 2011
'Mind the Gap: Explorations in the Subtle Geography of Identity', in ed., R. Jones, Body, Mind and Healing After Jung: A Space of Questions, London: Routledge, 2010, pp. 192-210
'The Passion of the Country: Bearing the Burdens of Traumatic Histories, Personal and Collective', in International Journal of Jungian Studies, vol. 2, no. 1, 2010, pp. 59-70
Book Review: On Soul and Earth: The Psychic Value of Place by Elena Liotta, in Journal of Analytical Psychology, Vol. 55, Issue 1, pages 139–41, 2010
'Backgrounds of Beauty: Explorations in the Subtle Geography of Identity and the Interrelationships between Psyche and Place', in Australasian Journal of Psychotherapy, vol. 28, nos 1-2, 2009, pp. 96-113
'Whose Mind Am I In? Reflections from an Australian Consulting Room on Migration as a Traumatic Experience', in Australasian Journal of Psychotherapy, vol. 27, nos. 1-2, 2008, pp. 23-40
'The Intimate Edge of Experience' in The Uses of Subjective Experience, Proceedings of the Conference "The Uses of Subjective Experience: A Weekend of Conversations between ANZSJA Analysts and Academics who work with Jung's Ideas", October 20-21, 2007, Melbourne, Australia, e-publication, eds A.G .Dowd, C. San-Roque, L. Petchkovsky, available as a pdf by clicking here
'This Whispering in Our Hearts: A Review of The Geography of Meanings: Psychoanalytic Perspectives on Place, Space, Land and Dislocation', in Spring: A Journal of Archetype and Culture, Vol. 79, 'Irish Culture and Depth Psychology', see www.springjournalandbooks.com